Hope Centers
On the mission field, there are many children growing up in families at risk. Their parents – addicted to drugs and alcohol – cannot care for them. These kids need a place of refuge that protects them from becoming street kids.
WHAT DO WE DO TO HELP?
We want to help children to stop this cycle of need. Many come to the Center every day after school. For many, the food they are given here is the only hot meal of the day. They can have a wash and change clothes. It is so important that there is someone who listens to these kids, who helps, and most of all, who tells them about Jesus  Christ.
HOW DO WE HANDLE THAT?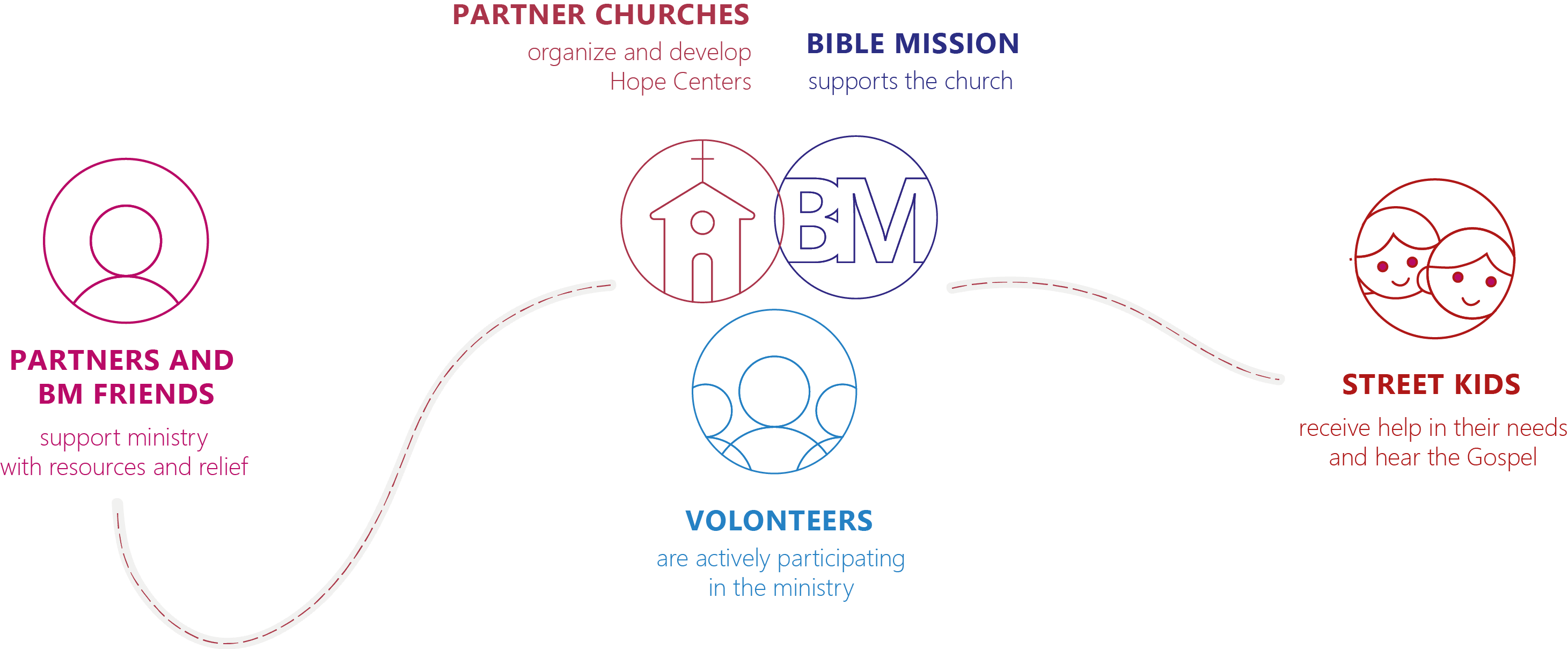 At the Hope Center, children can come to know Jesus Christ. 
Here they can learn work skills for school and professional skills. 
Here they can be just children, who are loved, respected and protected.
WHAT´S THE OUTCOME OF THIS MINISTRY?
25
We currently support the ministry of 35 Hope Centers.
TO TAKE PART
Please pray for the ministry of Hope Centers!
Your donation helps covering monthly running expenses (food and sanitary items).
Become sponsors for children in Hope Centers by taking on a child sponsorship › 
Donate humanitarian aid supplies ›
Come with us to the mission field and participate in a special projects, like construction projects, construction of greenhouses, wells, etc.)
Your message to us:
Questions?
We will be very happy to hear your questions and help in your endeavors ministries that we are before God. We have a section with answers to frequently asked questions – you can find there a lot of useful information. If after this you still have questions – please contact us e-mail or call us.
Bibel-Mission e.V.
Liebigstraße 1
63843 Niedernberg
Tel: 06028-8070-0
Email: info@bibel-mission.de