Child sponsorship
In the former Soviet Union, children from families at risk are the ones who suffer from the poverty of their parents who often are alcohol or drug addicted. The state support provided for orphans is kept at a minimum and is absolutely insufficient.
WHAT DO WE DO TO HELP?
With your sponsorship, children in families at risk or orphanges receive regular assistance and hear the message of the Gospel. Children in orphanages receive aid supplies they desperately need. Reconstruction measures in the orphanages improve the living conditions of the kids. Missionaries and BM-workers serve children in families and orphanages.
HOW DO WE HANDLE THAT?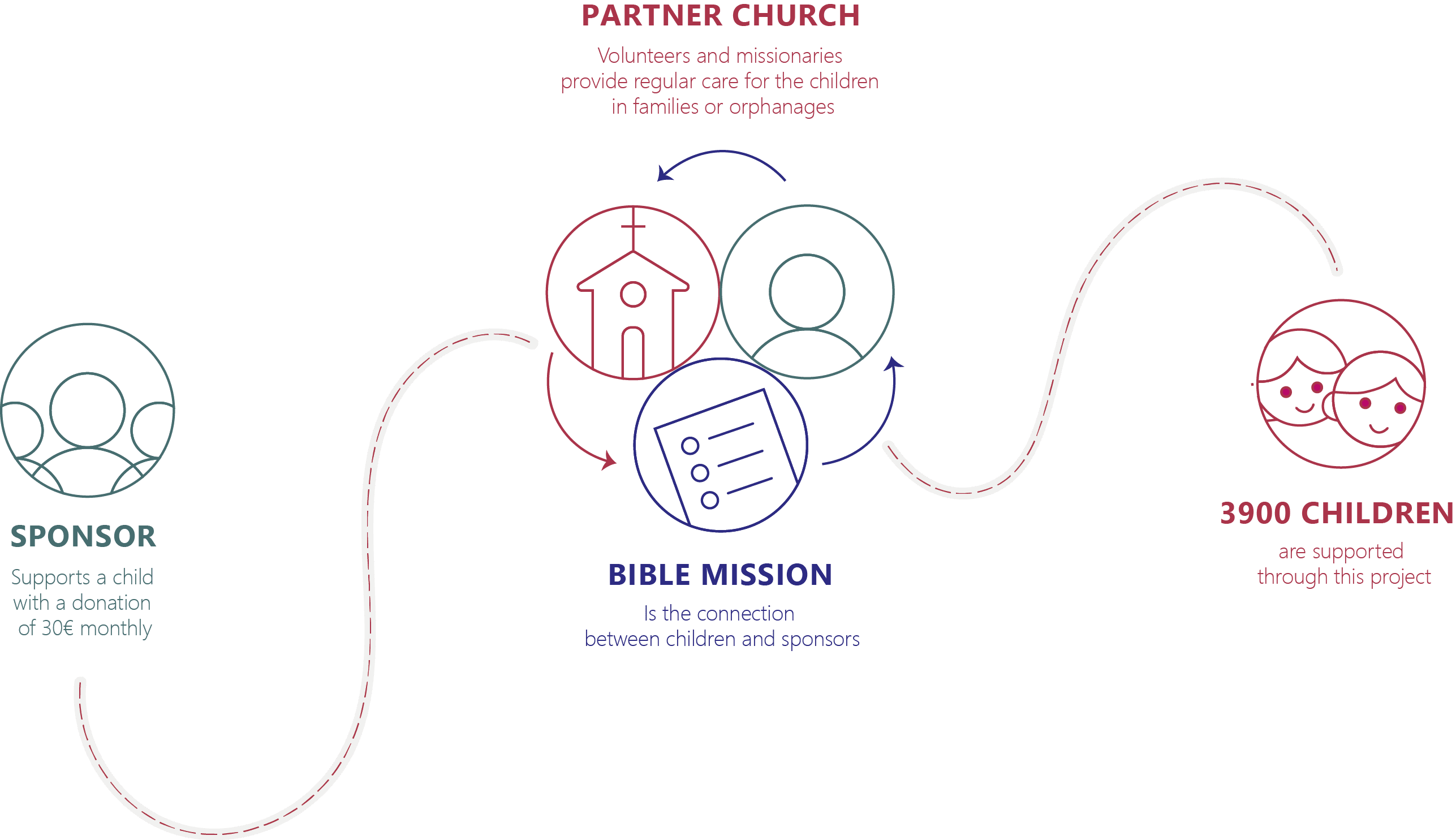 The Child Sponsorship project offers real help,
help which is personal, and
help which makes a difference.
WHAT´S THE OUTCOME OF THIS MINISTRY?
4 070
We support 4 070 children through the Child Sponsorship project
20
For 20 years, faithful friends have been supporting thousands of kids
8
Through the Child Sponsorship project, we support children in 8 different countries
TO TAKE PART
Please take on a child sponsorship by sponsoring a child.
Also, we always need people who, as volunteers, can translate letters from  children to their sponsors (Russian – German)
Your message to us:
Questions?
We will be very happy to hear your questions and help in your endeavors ministries that we are before God. We have a section with answers to frequently asked questions – you can find there a lot of useful information. If after this you still have questions – please contact us e-mail or call us.
Bibel-Mission e.V.
Liebigstraße 1
63843 Niedernberg
Tel: 06028-8070-0
Email: info@bibel-mission.de